Herkkujuustola's cheeses
Herkkujuustola combines Swiss cheesemaking traditions and pure Finnish ingredients by hand to create unique culinary experiences.
The story of Hilma and Vilho
lives on in Herkkujuustola's cheeses
A winding path leads to a remote swamp lake. There is a small grey croft by the lake. 200 years ago, Hilma and Vilho lived in the croft with their children. Life in the croft took guts and character. They grew rye and turnip for their own needs and had a couple of cows for milk.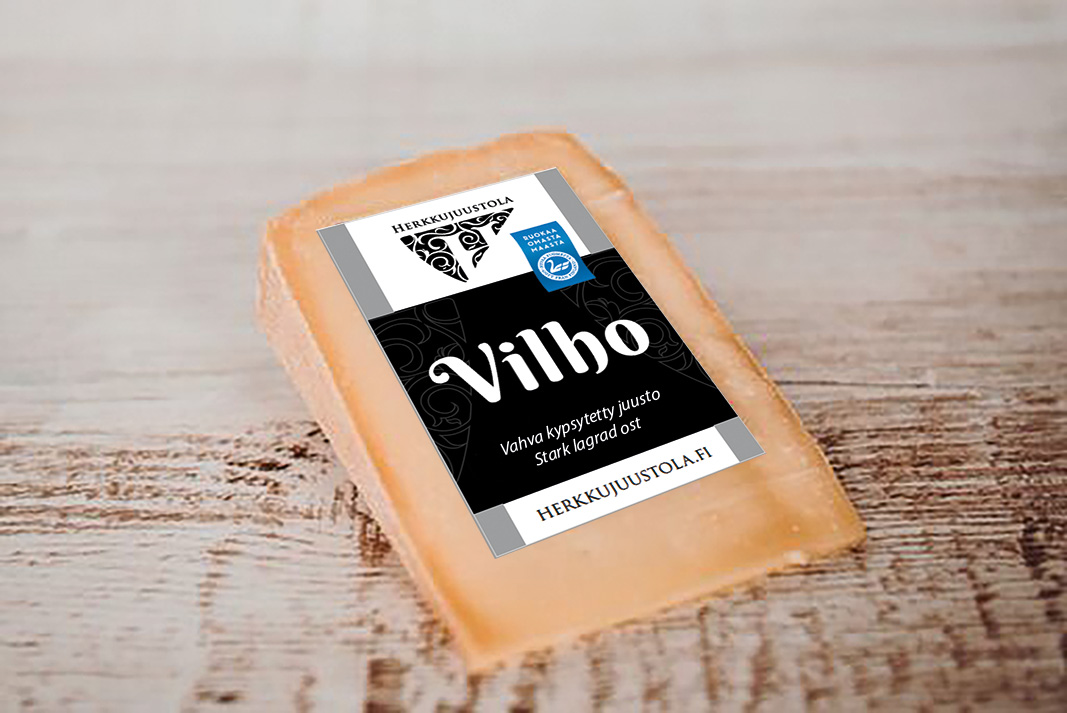 Vilho
Semi-hard, matured rinded cheese
Vilho is the strong father of the cheese family.
Vilho has a calm and full flavour.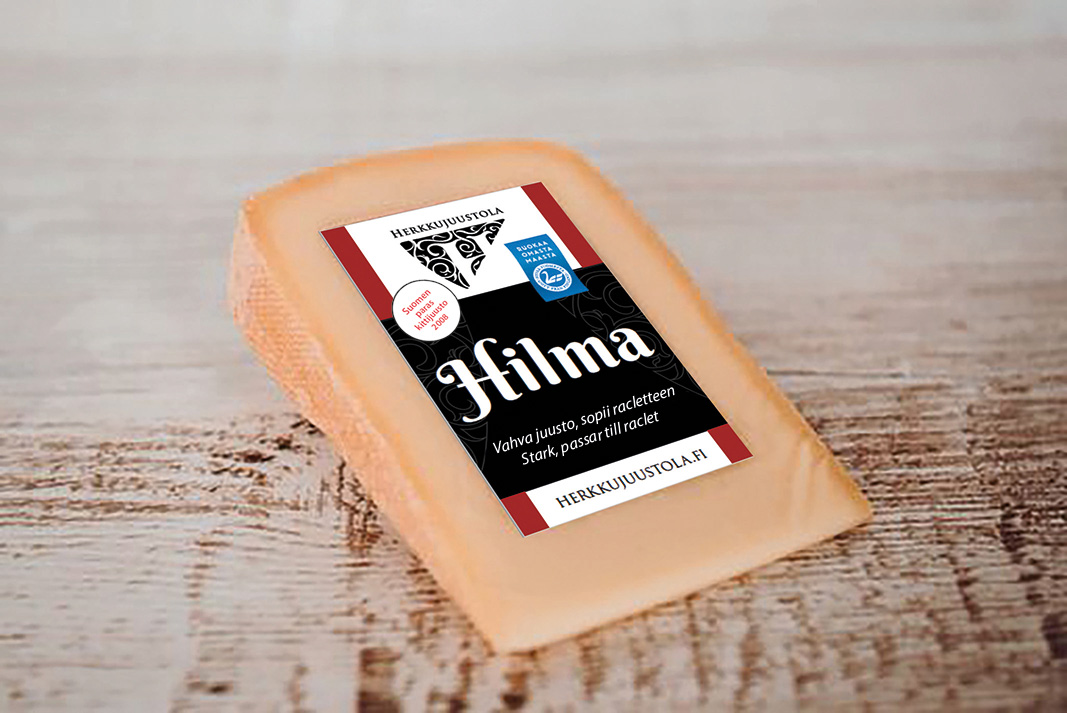 Hilma
Semi-hard, matured rinded cheese
Hilma, the mother of the cheese family, is gentle and strong by nature. This cheese is great for raclette.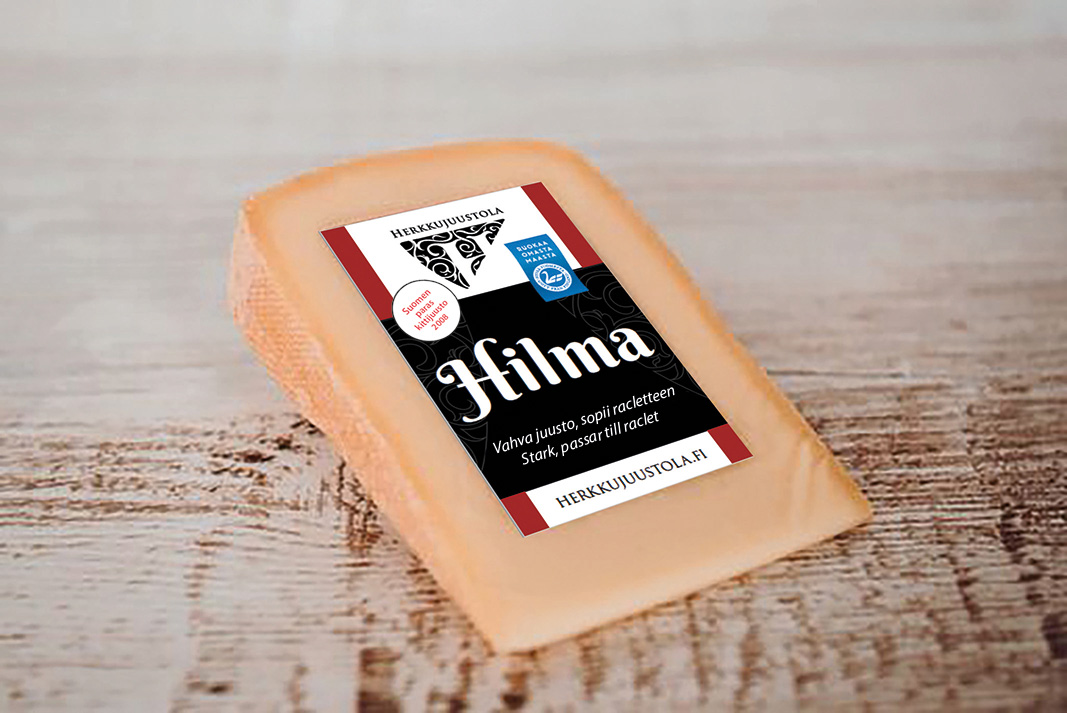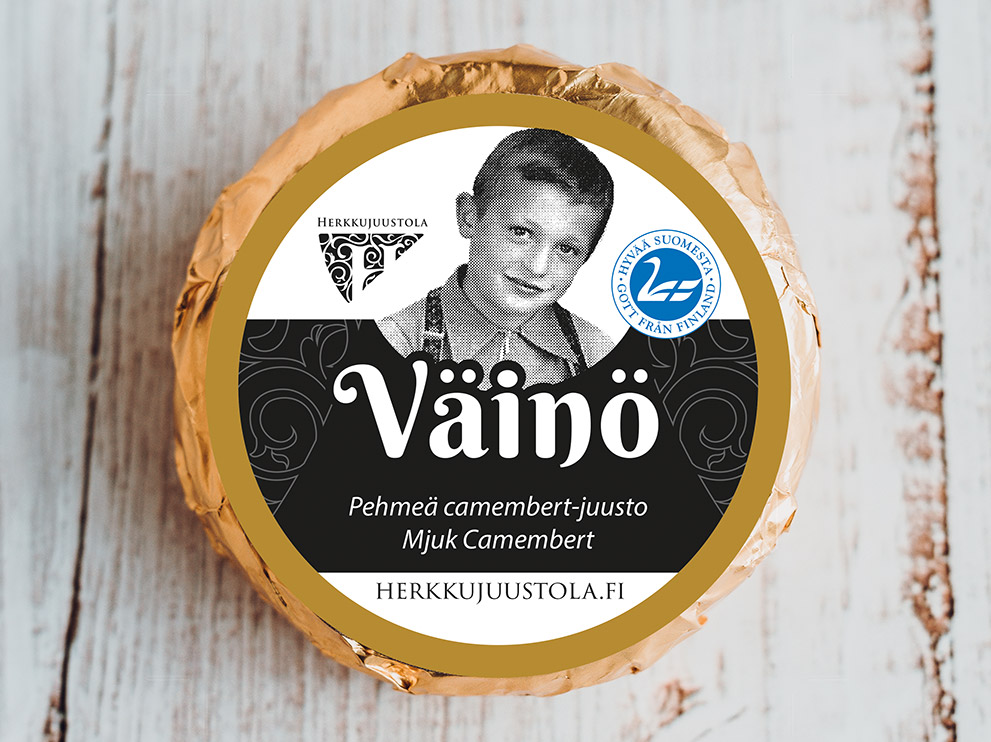 Väinö
White mould cheese
When young, Väinö is a light and mild cheese. As it ages, its character becomes strong and it gets the mushroom-like flavour typical of white mould cheeses.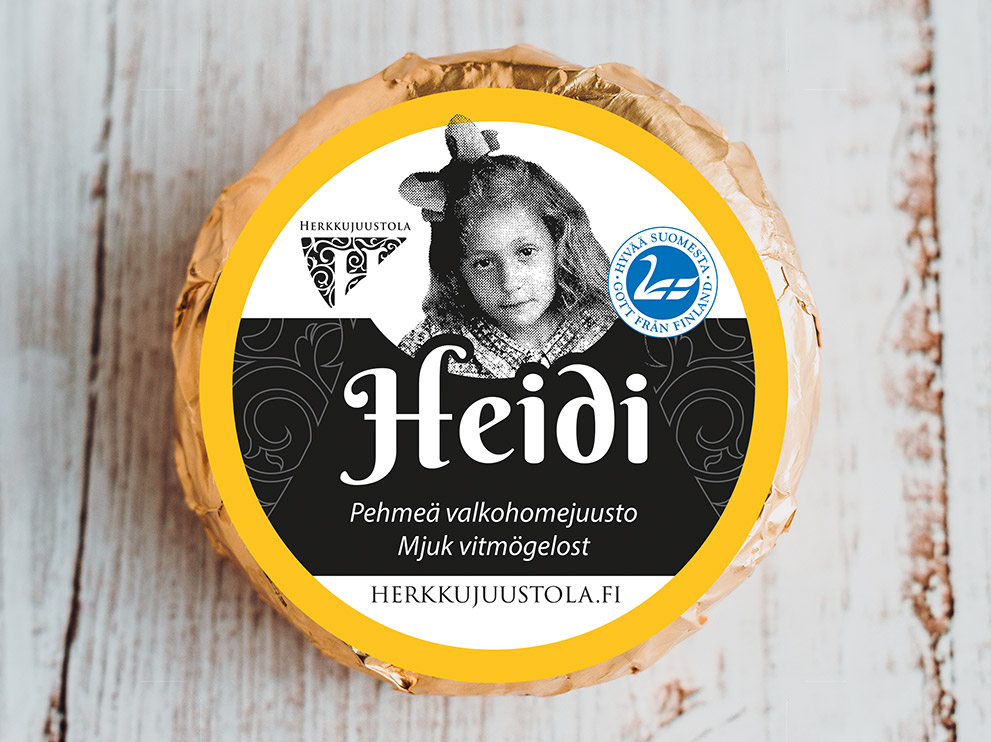 Heidi
Product information
Heidi is a gentle, acidic and soft white mould cheese. Heidi is particularly suitable for a cheese tray with Vilho.